By: Nikoleta Morales
Edited by Lawndale Bilingual Newspaper
The highly anticipated horror film Murder In The Woods, starring José Julián (A Better Life) and featuring renowned actor Danny Trejo (Machete), had its world premiere on Nov. 4 at the 7th Annual Guadalajara International Film Festival in Los Angeles (FICG in LA), one of the most important and prestigious film festivals in Latin America. The movie is on its way to a few more prestigious film festivals throughout the US.
Murder In The Woods is a production of REZINATE Entertainment, founded by director/producer Luis Iga. REZINATE partnered up with writer and Chicago native Yelyna De Leon to produce this film. Both graduated with an MFA in Film and Television Production from the University of Southern California (USC) where they met. "We hope to bring it to the big theatres and to my hometown in Chicago. It features beautiful Latinos and it is a scary funny entertaining movie. We want people to know that brown is beautiful," said Yelena. "I wrote these awesome roles that can be played by lead Latinas. I am proud to have bicultural roots and I incorporate that in my writing. It is a first of its kind movie."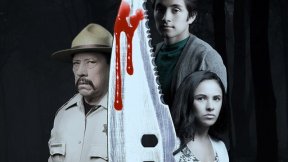 Murder In The Woods distinguishes itself as being an All-American horror film in English, with an all-Latino cast, created by Latinos for Latinos with a universal story. The plot of the film develops as a group of teens plan to spend a weekend in a cabin in the woods, but soon strange things begin to happen as disturbing omens arise. When they discover the dark secret that the cabin holds, their forced to fight for their lives. The movie incorporates Mexican myths like the chupacabra, La Llorona and others.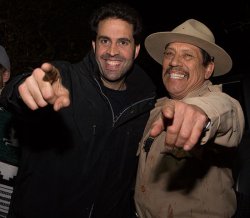 Yelyna De Leon is an award winning Writer, Producer and Actress. As an actress she can be seen in several television series such as Shameless, Bones, Ray Donovan, A Better Lifeand East Side Story. Behind the scenes Yelyna is committed and her work focuses on non-stereotypical characters for Latinos and strong female characters. "Follow us on Social Media. We want to bring the movie to Chicago. I want to bring it home! Support it! We need all the support we can get," said Yelena. "It is time to change stereotypes. For years people have told our stories but this time is the time for us to tell our own stories." For more information on Murder In The Woods: http://www.murderinthewoodsmovie.com
Click here to see original article
Photo Credit: Alan Manzo and Ryan Kevin